Turn your storage servers into highly available cluster appliances
Installed and ready for enterprise use within minutes
Built upon decades of real commercial experience, RSF-1 is the software-defined enterprise-class high-availability cluster product of choice for today's operations who are serious about maintaining access to their services and data
Our Solutions
The ease of implementation and simplicity of management belies the feature-rich functionality RSF-1 provides for a wide variety of use cases; whether it's bringing high-availability to storage appliances, databases, web-servers, or other application services, it is the same RSF-1 engine 'under the covers'.
RSF-1 for ZFS is a fully featured software-only middleware product that turns your Solaris, illumos, FreeBSD or Linux storage servers into highly available ZFS NAS cluster appliances, which can be installed and ready for enterprise use within minutes.
Ease of Implementation
Configure in minutes using the simple graphical user interface or integrate with your existing management frameworks to build up, administer and tear down clusters via our CLI or REST API
Active – Active Configuration
Whilst ZFS is not natively a cluster file system, utilise the full extent of your hardware investment by configuring data storage pools that can run on all node in the cluster
Secure Data Fencing
Eliminate the possibility of data corruption using our enterprise proven data fencing techniques
Stateful heartbeats
Information about the entire cluster is transmitted in every heartbeat so intelligent decisions can be made regarding when and which pools should be moved to other nodes in the cluster
Upgrade without Downtime
Use the feature rich GUI, CLI or REST API to manually move services around the cluster freeing up servers that can then be safely upgraded, partitioned from the cluster
Multiple O/S Support
RSF-1 provides the same resilient functionality irrespective of your choice of operating system. So whether you prefer Solaris, Linux, BSD or one of their many variants there is a download for you. Don't see what you need? Then get in touch!
Watch RSF-1 in action
See how RSF-1 can be used to create a highly available ZFS appliance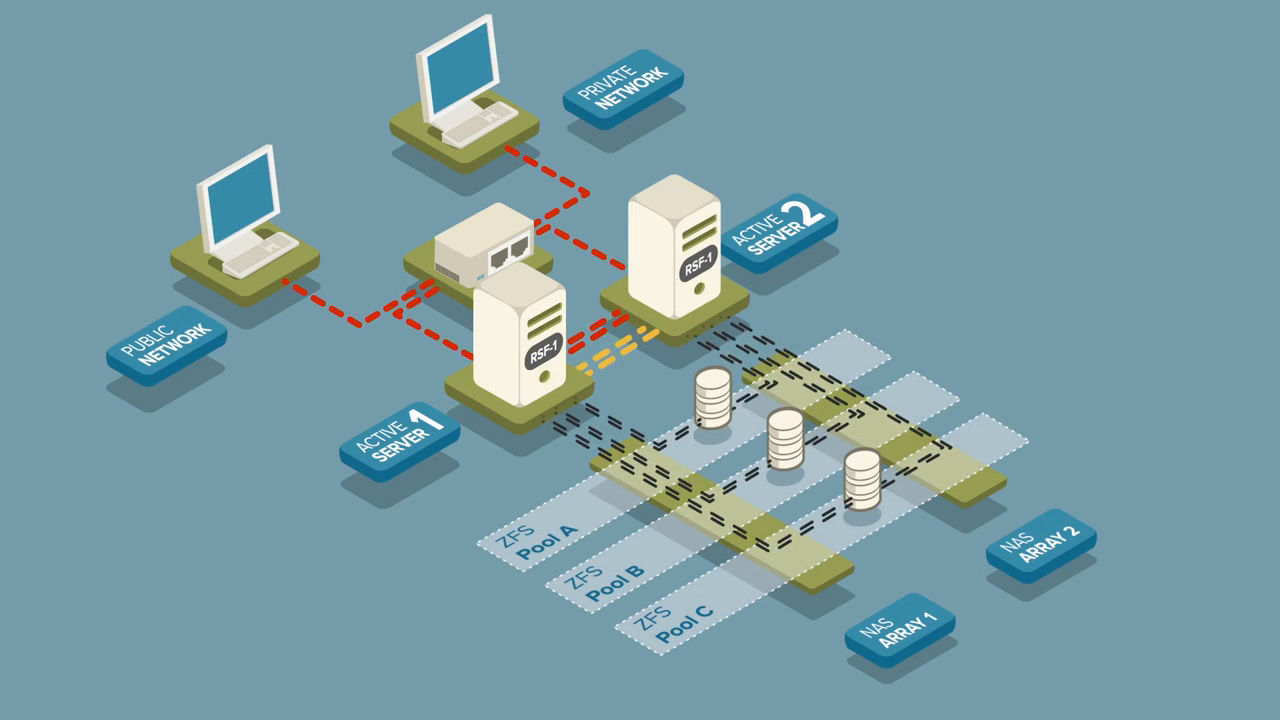 Download RSF-1
Try RSF-1 for free with a 45 day trial. To get started, please select your target platform below:
Installation Instructions